OLIVIA STRANGE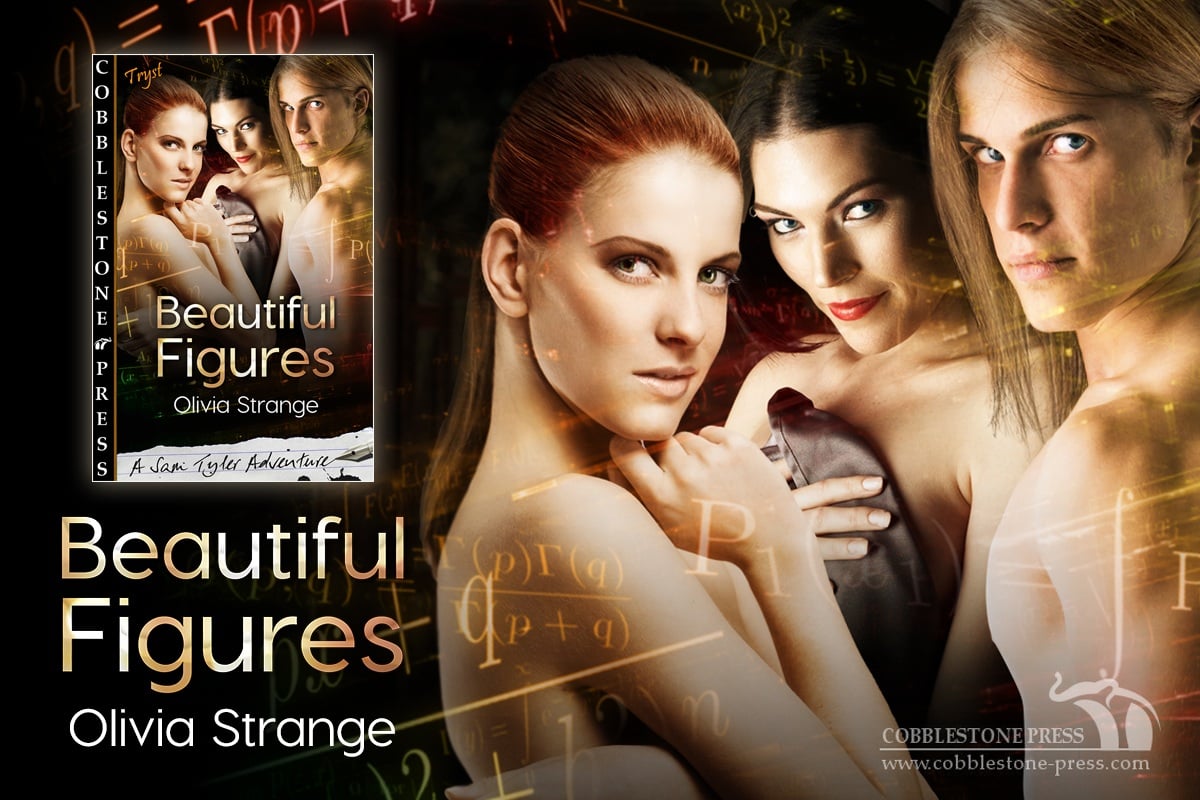 Welcome to the website of Olivia Strange, award-winning writer of contemporary, historical and paranormal erotic romance for adults. Also writing as Gill Summers.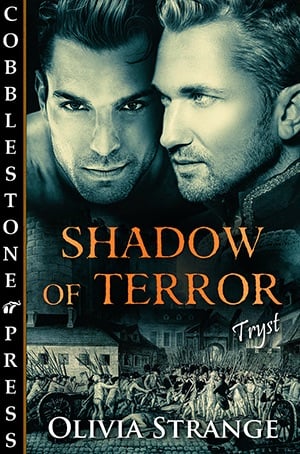 SHADOW OF TERROR
Set during the Fresh Revolution, a steamy tale of love between two men, born natural enemies. Can their feelings survive The Terror of the guillotine?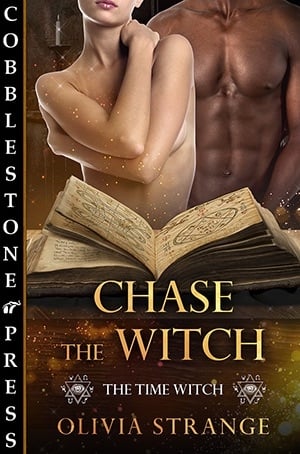 Chase the Witch
#1 in The Time Witch series
In 1645, as the English Civil War rages, it's a dangerous time to be a witch. Jessica Jackson is a real time-witch whose familiar and lover, Titus, is a shifter. Borne from a long line of witches stretching back to ancient Lemuria, she can step through the doors of time, using her Grimoire, an ancient book of magic garnered from magicians and witches from many civilizations and times.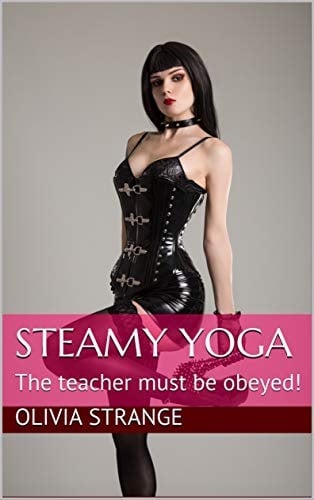 STEAMY YOGA
A short, sizzling tale of yoga knot sex!
Max Sherringham hates being told what to do by anyone - until he meets Roxy, the beautiful, tattooed yoga teacher at the naturopathic health spa. Her rule is that she must be obeyed.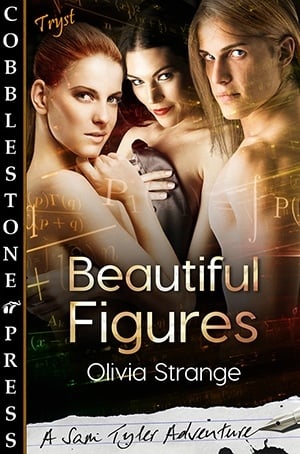 Beautiful Figures
A Sam Tyler Adventure #1
Samantha Tyler - Sam to her friends and the byline she uses on her columns for Behind Doors magazine - was sent to interview Professor Sebastian Rutherford at the University of Oxford. The developer of horaric mathematics, a means of making predictions, he had recently won the coveted Jamieson medal. Sam had expected to meet a crusty old professor in tweeds, but Seb Rutherford was far from that. He was a blond, ripped genius who was determined to give her as satisfying an interview as he possibly could, by showing her the beauty of figures, including all her favorite numbers!
An adult erotic short from Cobblestone Press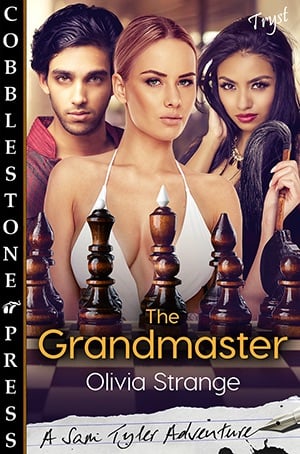 The Grandmaster
A Sam Tyler Adventure #2
Samantha Tyler—Sam to her friends and the byline she uses on her column for Behind Doors magazine—goes to Hyderabad in India to interview the Tollywood movie star and chess grandmaster Amrit Agrawal. An unexpected mile high encounter with the beautiful airhostess Laxmi in Amrit's private jet starts her journey off with a bang. Sam's seduction by the handsome and charismatic Indian movie star during her interview with him is far from an unpleasant experience, yet next morning she discovers that all is not as she had imagined. Sam decides to take matters firmly in hand. Even a grandmaster can be taught a lesson. The sort of lesson that she enjoys administering.An adult erotic short from Cobblestone Press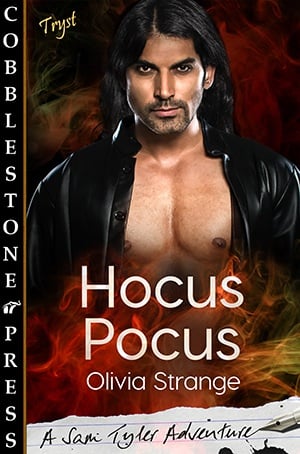 Hocus Pocus
A Sam Tyler Adventure #3
Samantha Tyler—Sam to her friends and on the byline in her column for Behind Doors magazine—is sent to interview a magician, Raj Jayasuriya, who goes under the stage name of Fakiri, and his delectable assistant, Zabrina. After an unexpectedly risqué adventure with a cocktail waitress in the powder room of the Burlesque, a prestigious London nightclub and cabaret, Sam is taken on an erotic adventure into the mysterious world of magic. When a spectacular illusion does not go to plan, an outraged Sam has to decide how to punish the perpetrators. An adult erotic short from Cobblestone Press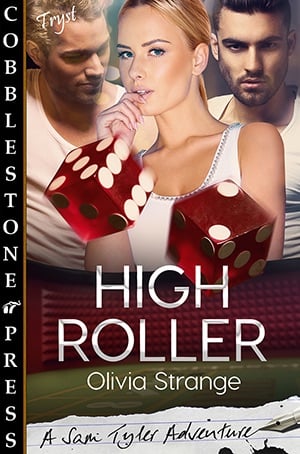 HIGH ROLLER
A SAM TYLER ADVENTURE #4
Samantha Tyler–head columnist for Behind Doors magazine–is sent to the Luxor Hotel, Las Vegas to interview high rolling crapshooter, Marcus Gun. Sam is delighted to enjoy a tryst with Troy, the handsome casino croupier, before she meets with the famed gambler. When she and Marcus Gun win at the craps table and end up in her bed, it seems a perfect ending to the day. But when learning that the two men have duped her, she is determined to find out why, and to teach them a lesson. And, of course, what happens in Vegas stays in Vegas.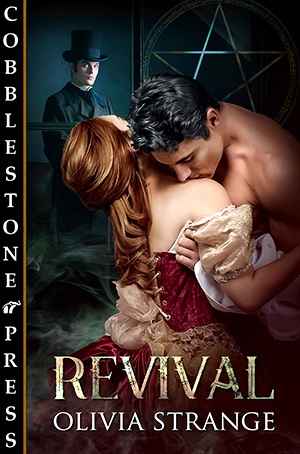 Revival
The Pentacle series #1
Vanessa Franklin is an emergency medicine physician. When a half-naked man covered in blood staggers into her hospital, the handsome stranger arouses her in ways she scarcely thought possible. It's as if she had known him, somehow and in every way, in some distant time and place. Attempting to defibrillate him, she's hurled back a century to fogbound Victorian London where she is astounded to discover she and Rex Talbot are both members of a group of vampire hunters, the Pentacle.Then begins a desperate race to prevent the vampire lord they'd dispatched from being resurrected. Yet deprived of each other's body for over a century, their rekindled passion knows no bounds, no limits and blinds them to danger. If Lord Edgar is revived to lead his minions, he will want more than their blood. An erotic paranormal novella from Cobblestone Press
An interview with olivia Strange by Specialinterview.com

Come take a peek into Olivia's writing world
loading...